Balliihoo Premium Equipment Starter Set For Beer Kits - With King Keg Top Tap Barrel & CO2 Injection System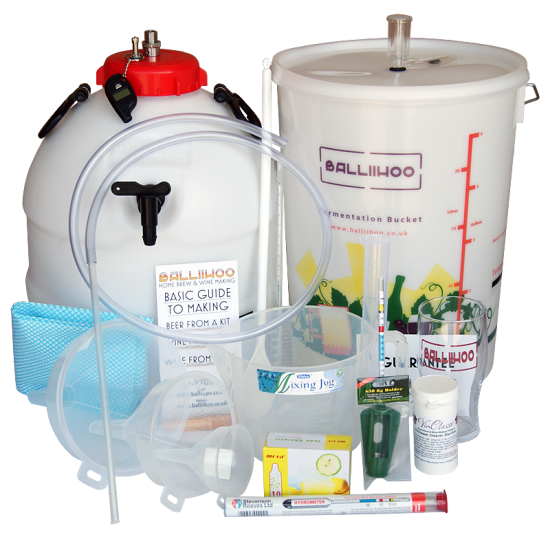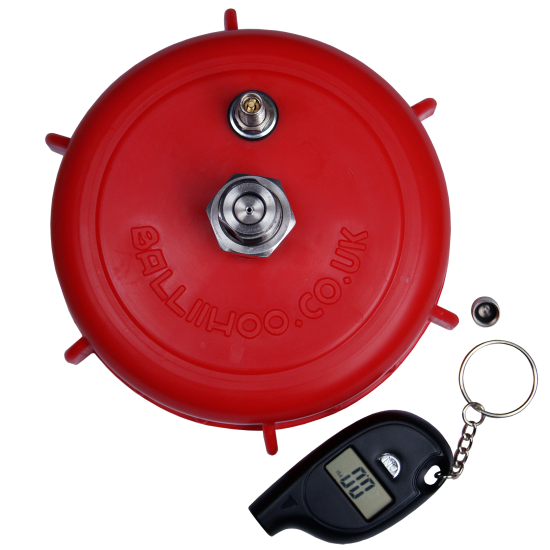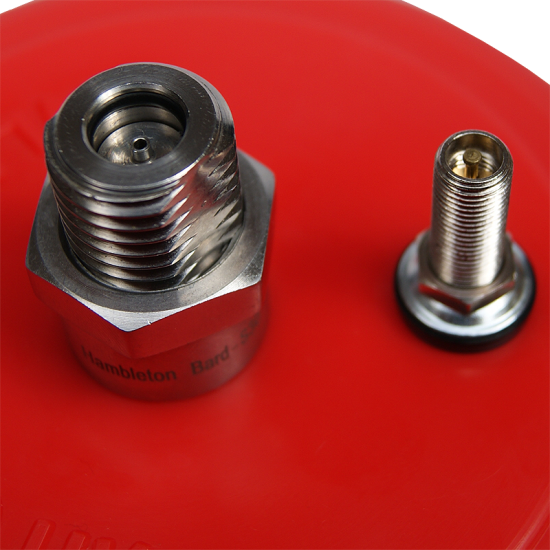 Out of Stock



Balliihoo Premium Equipment Starter Set For Beer Kits - With King Keg Top Tap Barrel & CO2 Injection System
All the equipment needed to start home brewing, with instruction guide, and a King Keg Top Tap Barrel with CO2 pressure top up system - suitable for all 40 pint beer ingredient kits.
Fermentation Bucket with lid & temperature strip. Lid comes with a pre fitted grommet & Handy Airlock. Syphon tube with racking cane. Hydrometer and plastic trial jar. 30cm glass thermometer. 100g VinClasse Steriliser. King Keg Top Tap Pressure Barrel With Temperature Indicator & S30 pressure top up Valve Cap. Co2 Bulb Holder. Pack Of 10 Co2 Bulbs. Long handled mixing spoon. Large plastic jug. Set Of 3 plastic funnels. 2 non abrasive cloths. Balliihoo pint glass.
To make your first brew you will require an ingredient kit. (Some kits also require 1Kg of sugar, brewing sugar or spraymalt.) See our other items for a choice of over 60 different types of Lager, Cider, Stout and Beer.
The King Keg Barrel comes fitted with a genuine S30 pressure top up valve which allows use with 8 gram CO2 bulbs via a piercing pin. The pin can be removed to accept Hambleton Bards larger S30 CO2 cylinders if required. The cap is also fitted with a Schraeder valve & supplied with a digital push on gauge, so that you can monitor pressure within your barrel.
6 Gallon/27 Litre, heavy gauge food grade plastic barrel with 2 sturdy lifting handles. Height including valve 540mm, diameter 380mm, diameter including tap 420mm.
Inside your Barrel is a Latstock Float System which draws the brew from the top so that the clearest beer is always poured.
The 4" opening allows easy access for cleaning & the supplied lever tap gives a more controlled dispensing than standard drum taps. There is also a temperature display strip, handy drip tray & full instructions.