Youngs American Oaked Rum Ale ORA - 40 Pint - 4kg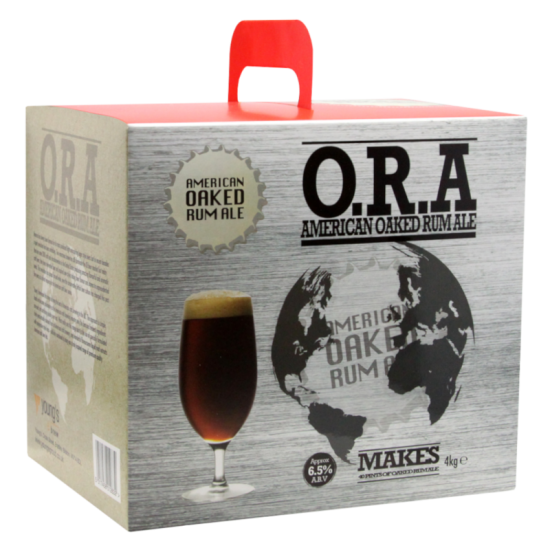 Youngs American Oaked Rum Ale ORA - 40 Pint - 4kg
Makes 40 pints of premium Oaked Rum Ale at approx 5.4% ABV.

Ready to drink in around 4 weeks.

Pours a deep ruby red, with a big off-white fluffy head. Oak and deep toffee caramel dominate the aroma of this beer, with hints of rum. On the palate, this beer has a complex array of flavours, all at once it's malty, has a strong vanilla and oak character and has a subtle sweet rum character that overarches the beer and holds it all together.

All ingredients & full instruction leaflet included. No additional sugar required.

You will require basic brewing equipment to make the kit and also a pressure barrel or beer bottles for the final storage and conditioning.