Electrim Immersion Heater - TE75 - For Demijohn Or Fermenting Buckets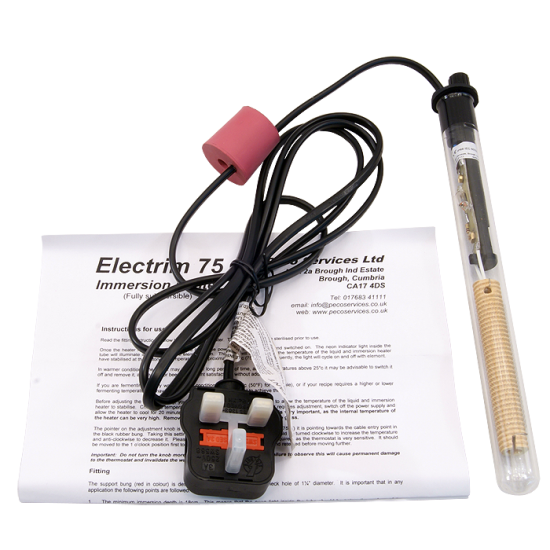 Electrim Immersion Heater - TE75 - For Demijohn Or Fermenting Buckets
Suitable for use in glass or plastic fermenters of any size from a demijohn up to a 25 litre fermenter

Factory set to 24C. User adjustable from 14-34C

100W

Fitted with a rubber bung with airlock hole which is suitable for use with a demijohn or a 25 Litre Wine Fermenter. If using with a fermenting bucket you would need to drill a larger hole in the fermenter lid.