Progress Whole Leaf Hops - Vacuum Packed - 100g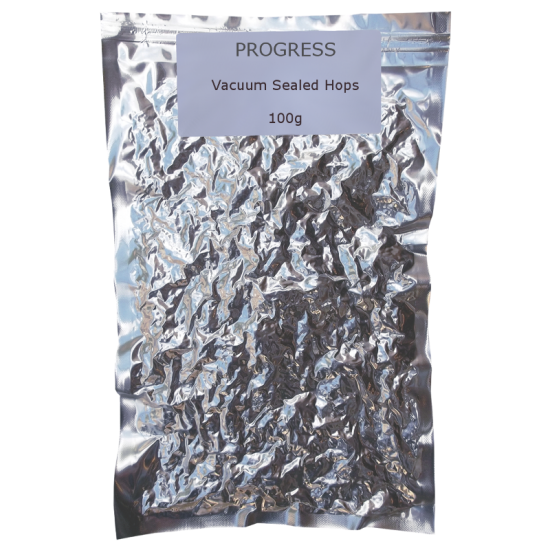 Progress Whole Leaf Hops - Vacuum Packed - 100g
Progress was originally introduced as a replacement for Fuggles and has very similar characteristics. Slightly sweeter and with a slightly softer bitterness it is an excellent dual purpose hop.

The aroma characteristics include grassy, honey, mint and blackcurrant tones.

Good for porters, ESBs, and bitters.
Can be used for all grain brewing or added to beer kits to enhance flavour and aroma.

Vacuum packed to ensure long life & freshness.

Goldings and Fuggles are good alternatives for this hop.