Festival World Beer Kit - Belgian Dubbel - 32 Pint - Rich, Dark, Fruity Ale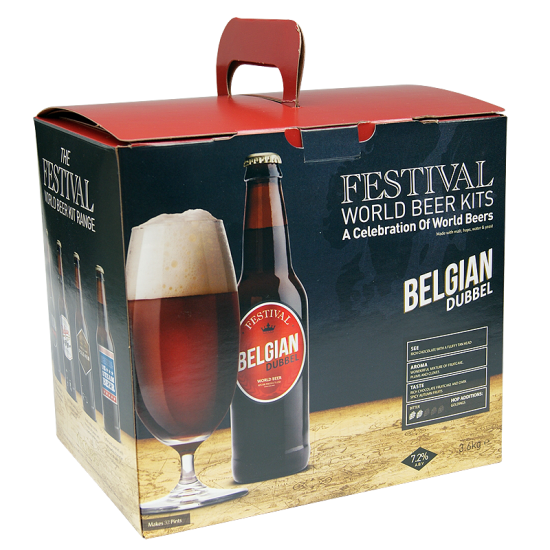 Festival World Beer Kit - Belgian Dubbel - 32 Pint - Rich, Dark, Fruity Ale
Makes 32 pints of premium Belgian Pale Ale. Approx 7.2% ABV.

Rich chocolate in colour. An aroma of fruit cake, plums and spicy cloves and flavours of rich chocolate and spicy autumn fruits.

All ingredients & full instructions included. No additional sugar required.

Contains 3kg Premium Liquid Malt Extract, Goldings Hop Pellets, Brewing Sugar, Genuine Brewer's Yeast Strains & Priming Sugar.

You will require basic brewing equipment to make the kit and also a pressure barrel or beer bottles for the final storage and conditioning.