Solomon Grundy Classic - Medium Dry White Wine Kit - 30 Bottle - Seven Day Kit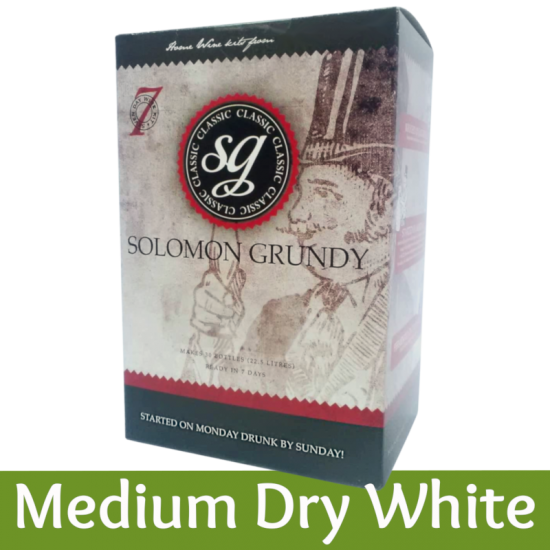 Solomon Grundy Classic - Medium Dry White Wine Kit - 30 Bottle - Seven Day Kit
Availability:

20 In Stock
Ferments in 7 days & comes with full instructions.

You will require 3kg of sugar or brewing sugar and basic brewing equipment for 30 bottles of wine. You will also need a wine container or bottles for the finished wine.

Start the fermentation on day 1, it's finished by day 5, cleared and ready to drink by day 7.

Approximate ABV 11%

Kit Includes - 1 x Grape Juice Concentrate, Yeast, Nutrients and all other ingredients

As well as four table wine kits there are seven popular fruit wines which produce a medium to medium sweet wine.

The entire range uses addbacks, which go into the finished wine to improve taste and bouquet.