Still Spirits - Icon Liqueurs - Limoncello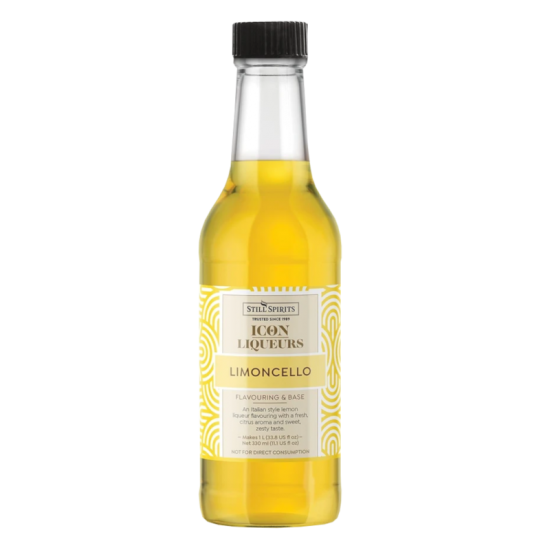 Still Spirits - Icon Liqueurs - Limoncello
Easy to make, no mess, 330ml bottle of pre-mixed flavour essence and base.

An Italian style lemon liqueur with a fresh citrus aroma and a sweet, zesty taste.

Good balance of sweetness and alcohol.

Add the pouch contents to a 1 litre bottle with 90ml of water and top up with vodka or filtered alcohol at 50% ABV.