Still Spirits - Top Shelf - Red Liqueur Base B - 260g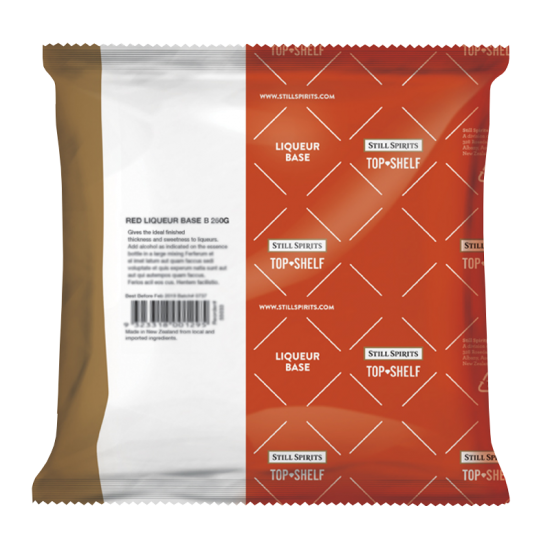 Still Spirits - Top Shelf - Red Liqueur Base B - 260g
Liqueur base for Still Spirits essences requiring Liqueur base B.
Check with your essence which base it requires.
Gives the ideal finished thickness and sweetness to Liqueurs.
Add alcohol as indicated on the essence bottle in a large mixing bowl. Slowly add pack contents while stirring with a whisk. Add essence and top up to 1.125L (40oz) with water.