Still Spirits - Top Shelf - Spirit Essence - Honey Bourbon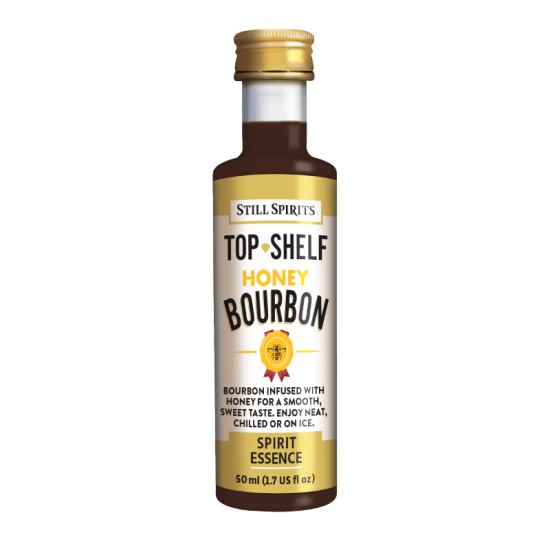 Still Spirits - Top Shelf - Spirit Essence - Honey Bourbon
A very smooth Bourbon, infused with honey.

Each 50ml bottle flavours 2.25 Litres of spirit to make three 750ml bottles. No additional base pack needed. Just add the essence to 220g of sugar and top up to 2.25L with spirit.

Can be added to commercial vodka or your own home made spirits and liqueurs.

Also great for flavouring other food and drinks such as milk shake or ice cream.