Still Spirits - Top Shelf - Schnapps Essence - Peach Schnapps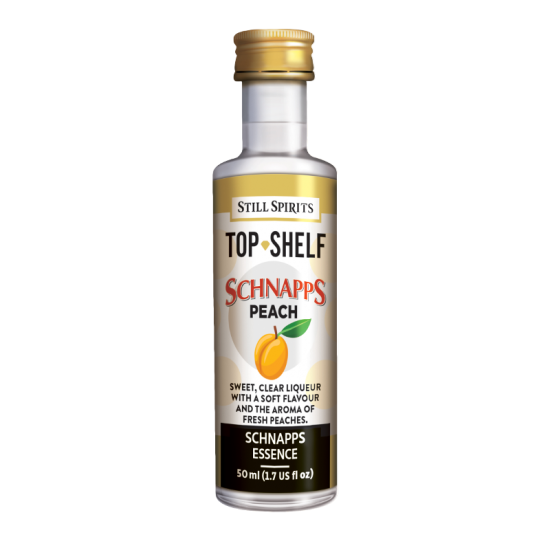 Still Spirits - Top Shelf - Schnapps Essence - Peach Schnapps
Sweet, clear liqueur with a soft flavour and the aroma of fresh peaches.
Add essence and 650ml of alcohol at 40% ABV to Still Spirits Schnapps Base (Made up as per Schnapps Base Pack instructions).
Alternatively up to 280ml of sugar can be used instead of the base pack. Adjust quantity to taste.
Top up to 1.125L with water.
Also ideal for flavouring cakes, ice cream, biscuits and milk shakes.