Youngs Micro Brewery - Woodfordes Wherry - Starter Kit & Barrel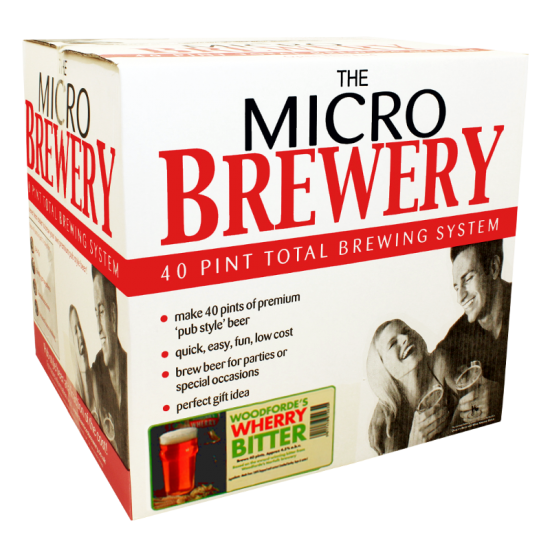 Out of Stock
Youngs Micro Brewery - Woodfordes Wherry - Starter Kit & Barrel
The complete kit for beginners. 
Contains all the equipment, ingredients and instructions to make 40 pints of award winning beer Woodforde's Wherry at approx 4.5% ABV. No additional sugar required. Once you have used all the ingredients included in this kit, the equipment can be used to make any of the beer kits in our range.
Fresh and zesty with crisp floral flavours. A background of sweet malt and a hoppy grapefruit bitter finish characterises this champion bitter.
Ready in around 3-4 weeks.
Includes a 5 gallon pressure barrel for serving the finished beer.
It includes:
33 Litre/5 gallon fermenting bin with grommet, handy air lock and stick on thermometer
5 Gallon Pressure barrel with attachments for the injection of 8 gram CO2 bulbs
Plastic bulb holder and 8grm CO2 bulb
Large stirring spoon
Hydrometer and plastic trial jar
Syphon tube
Youngs Cleaner/Steriliser 100g