2" Barrel Cap & CO2 Pressure Top Up System - Stainless Steel - 20 x 8g Bulbs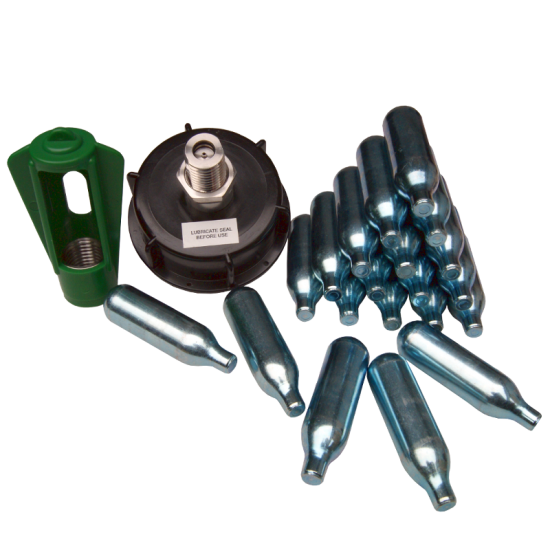 2" Barrel Cap & CO2 Pressure Top Up System - Stainless Steel - 20 x 8g Bulbs
Availability:

11 In Stock
CO2 Pressure Top Up System to fit Barrels with 2" cap.

This cap will fit the Balliihoo, Wilkos, Youngs And Weltonhurst Barrels with 2" top opening.

The cap is fitted with a Hambleton Bard Stainless Steel S30 Injection Valve which has an integrated over pressure release.

The set comes with a S30 8gram bulb holder which has a stainless steel thread & 20 x 8 gram CO2 bulbs.

PLEASE NOTE - As this item contains pressurised containers it cannot be sent by Royal Mail & therefore must be shipped by "LAND COURIER" only, this may affect the availability of this product to certain areas.