5 Litre Clear Fermentation Bucket, Airlock & LCD Temp Strip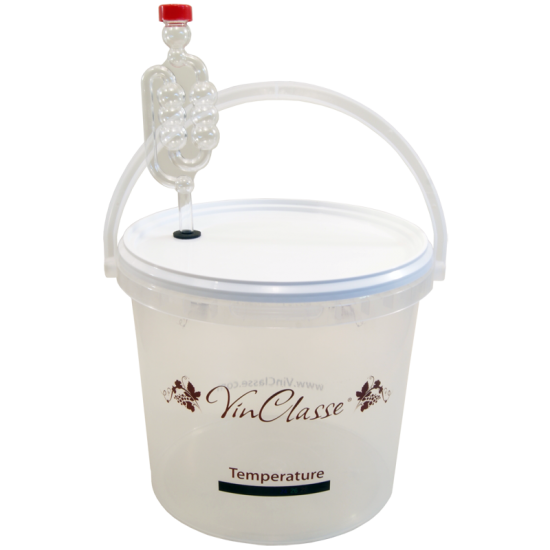 5 Litre Clear Fermentation Bucket, Airlock & LCD Temp Strip
Availability:

125 In Stock
Re-useable 5 Litre / 1 Gallon food grade Fermenting Bucket with plastic handle.

Suitable For Wine, Beer or Cider.

Comes with pre fitted airlock grommet, bubbler airlock & LCD temperature strip.

Moulded 1 Litre graduation marks. Diameter 19cm x depth 19cm.

The clear sides make this ideal for fermenting on the pulp & for your main ferment as an alternative to demijohns.

Wide opening for easy cleaning.