Muntons Spraymalt - Wheat - 500g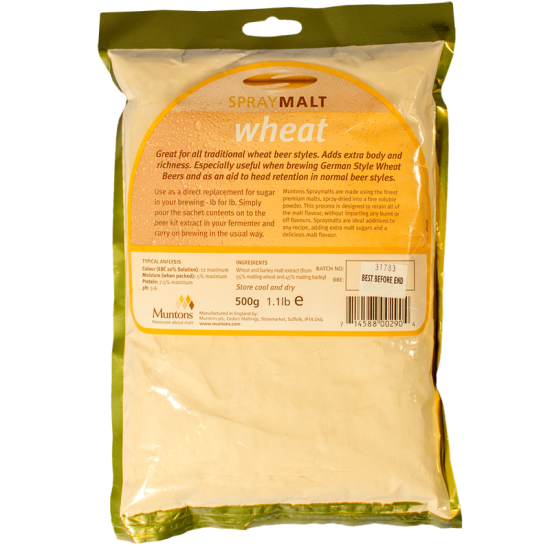 Muntons Spraymalt - Wheat - 500g
Availability:

20 In Stock
Great for all traditional wheat beer styles. Adds extra body and richness. Especially useful when brewing German style wheat beers and as an aid to head retention in other beer styles.
Can be used as the basis for your own brews or for recipes calling for wheat malt extract.

Can also be used to replace all or some of the sugar suggested in beer recipes or kits.

Suitable for use with any of our single tin beer kits.