Festival Premium Ale Kit - Summer Glory Golden Ale - 40 Pint - Refreshing Elderflower Ale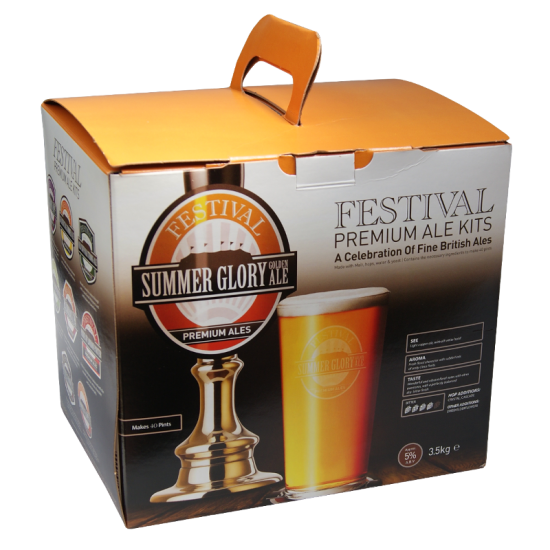 Festival Premium Ale Kit - Summer Glory Golden Ale - 40 Pint - Refreshing Elderflower Ale
Makes 40 pints of premium Golden Ale at approx 5.0% ABV.

Light copper ale with an off white head. Fresh floral aroma with subtle hints of zesty citrus fruits. Wonderful and vibrant floral notes with citrus overtones. A perfectly balanced dry bitter finish

All ingredients & full instructions included. No additional sugar required.

Contains 3kg Of Premium Liquid Malt Extract, 500g Of Sugar, Additional Crystal And Cascade Hop Pellets, 21g Of Dried Elderflowers, Genuine Brewer's Yeast Strains (Best Bitter) And Priming Sugar

You will require basic brewing equipment to make the kit and also a pressure barrel or beer bottles for the final storage and conditioning.