Bulldog Brews Easter Brew Chocolate Stout - 40 Pint Premium Beer Kit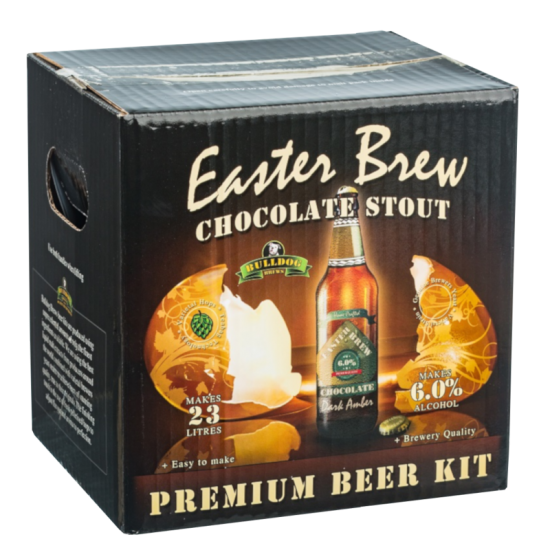 Bulldog Brews Easter Brew Chocolate Stout - 40 Pint Premium Beer Kit
Premium Beer kit which makes 23L / 40 Pints of quality Chocolate Stout at approx 6.0% ABV.

All ingredients included. You will just need sugar for priming the finished beer.

Ready to drink in around 3 weeks
Full instruction leaflet included.

The kit contains 4.2kg of hopped malt extract in an easy to use bag, and additional hop sachet - Sovereign.

Easter Brew Chocolate Stout is a new addition to the Bulldog Brews superquality range of beer making kits. it is a very solid stout with heavy malty flavours and with a perfect dash of chocolate. We include finishing hops in teabag technology of course, for ease of use.

You will require basic brewing equipment to make the kit and and also a pressure barrel or beer bottles for the final storage and conditioning.