Grainfather (Latest Version) - All In One Brewing System With Connect Control Box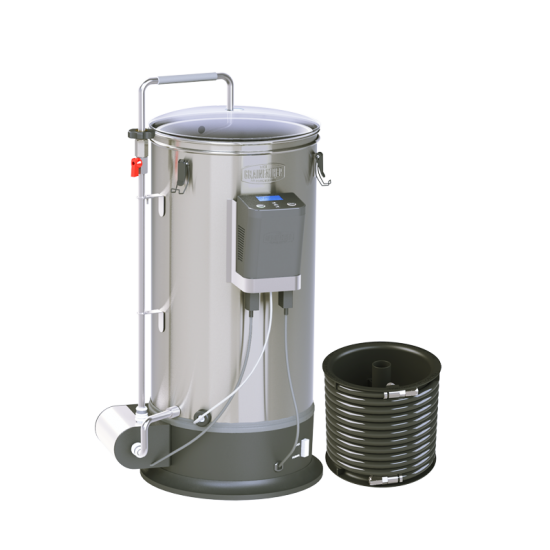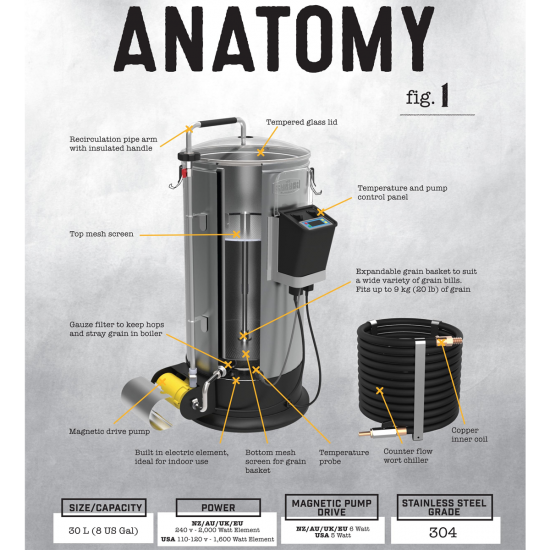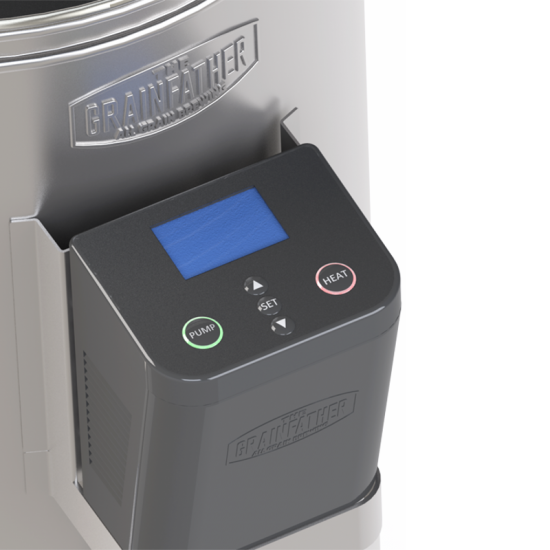 Grainfather (Latest Version) - All In One Brewing System With Connect Control Box
This excellent set of equipment is compact and very user-friendly.
It is designed for mashing, sparging and boiling all in one unit and enables consistent all-grain brews time after time.
This is the latest model, which includes the connect controller (which allows you to connect with the unit from a smart phone via the grainfather app) if desired.
 This superior unit includes:
 -304 grade stainless steel superior body
- Tempered glass lid
- Quiet magnetic drive pump (6 watt, 1800 RPM)
- Pump filter
- Expandable grain basket to suit all sized grain bills up to 9kg
- Bottom mesh for grain basket
- Built in 2Kw electric element
- Gauze Filter to keep hops and stray grain in the boiler
- Temperature and pump control
- Recirculation pipe with insulated handle
- Clips to attach Alchemist Series Pot Still Setup for distilling
- 30 Litre (6.6 gallon) capacity
- Counter Flow Wort Chiller with copper inner coil
 The only extra item you may need is a large pan to pre-heat sparging water.