Grainfather High Performance Cleaner - 500g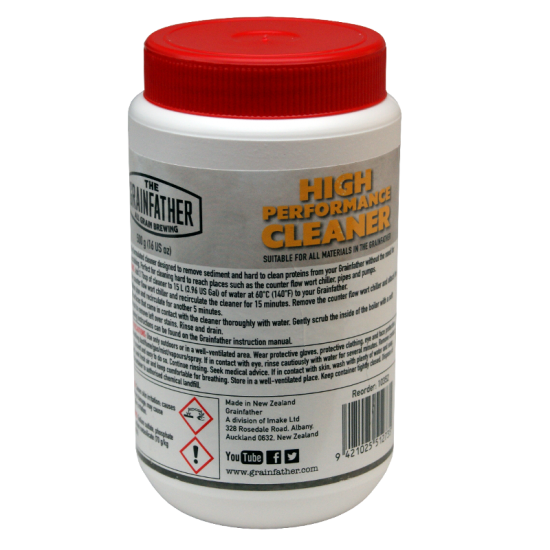 Grainfather High Performance Cleaner - 500g
Specially formulated stainless steel cleaner for the Grainfather All Grain Brewing System. Unlike other cleaners this is suitable for soft (copper) and hard (stainless steel) metals.
Removes sediment and proteins from hard to reach areas of the Grainfather, without the need for scrubbing.
Add 2 tbsp of cleaner to 15L of water at 60C. Full instructions included with the Grainfather.