Bulldog Brews Bad Cat Imperial Red - 40 Pint - Premium Double Strength Beer Kit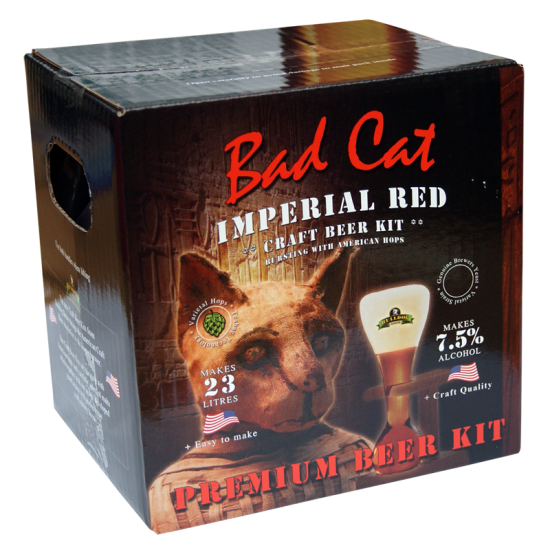 Bulldog Brews Bad Cat Imperial Red - 40 Pint - Premium Double Strength Beer Kit
Premium Beer kit which makes 23L / 40 Pints of quality Imperial Red Ale. Double strength kit for approx 7.5% ABV.

All ingredients included. You will just need sugar for priming the finished beer.

Ready to drink in around 3 weeks.
Full instruction leaflet included.

The kit contains 4.7kg of hopped malt extract in an easy to use bag, 2 additional hop sachets - Amarillo and Willamette - to give herbal, floral and citrus flavours, 10g sachet of of ale yeast.

Combined with special craft beer yeast, this is the recipe for a true craft beer, full of potent bitterness, bursting with aromas of fruit and pine.

You will require basic brewing equipment to make the kit and also a pressure barrel or beer bottles for the final storage and conditioning.