Wobblygob - Black Apple Cider - 40 Pint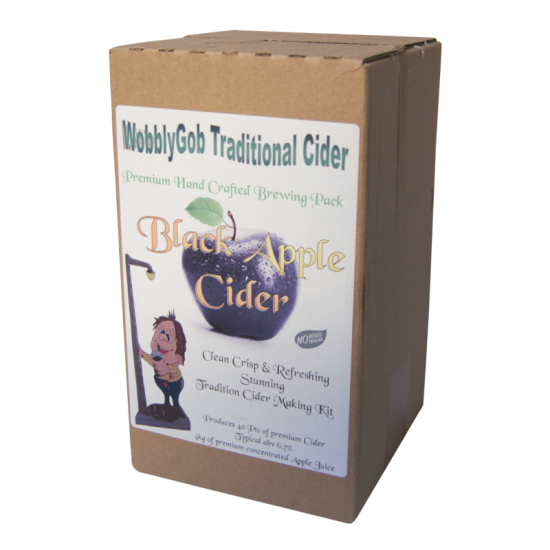 Wobblygob - Black Apple Cider - 40 Pint
Makes 40 pints of Black Apple Cider at approx 6.7% ABV.
Just add water to the specially selected concentrated apple juice and ferment out with the special cider yeast to give a delicious sweet and fruity full refreshing cider, that is black.
Black Apple Cider - close your eyes and you have a stunning cider, open them and you still have a great cider but now it's black, confusing your senses before you have finished your glass!
All ingredients & full instructions included. No additional sugar required.
Contains 4kg of premium, GMO free Apple Concentrate, with no added sugars. Gluten free.
You will require basic brewing equipment to make the kit and also a pressure barrel or bottles for the final storage and conditioning.