Coopers Brew A - American IPA - 1.7kg - 40 Pint - Single Tin Beer Kit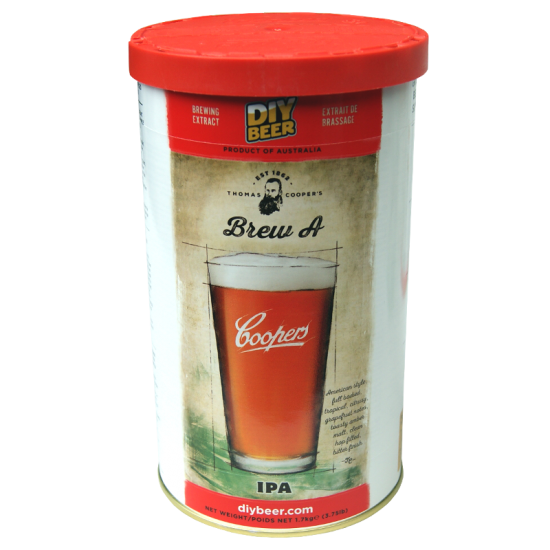 Coopers Brew A - American IPA - 1.7kg - 40 Pint - Single Tin Beer Kit
Availability:

18 In Stock
Makes 40 pints - 23 litres of American style IPA
Full bodied with deep amber & reddish hues, tropical, citrusy, grapefruit notes. Toasty amber malt balances the clean, hop filled, bitter finish.
Ready to drink in around 2 weeks but flavour will improve over three months
Requires the addition of 1.5 kilos of brewing sugar, light spraymalt or Beer Kit Enhancer to achieve the intended strength and flavour. Also includes a recipe for 18 litres, using 1 kg of light spraymalt. Like many of our beer kits it is possible to experiment with the addition of spraymalt, liquid malt extract or additional hops. See our other items.
Full instructions are included on the reverse of the label.
You will require basic brewing equipment to make the kit and also a pressure barrel or beer bottles for the final storage and conditioning.
These kits can be used without the additional sugar or beer kit enhancer to make 20 pints making it suitable for smaller fermenters such as that included in the Coopers Craft Beer starter kit.