5 Gallon Pressure Barrel With Full Co2 Pressure Top Up System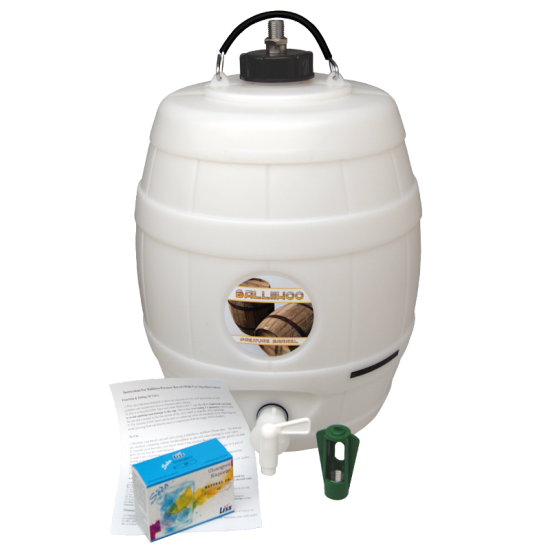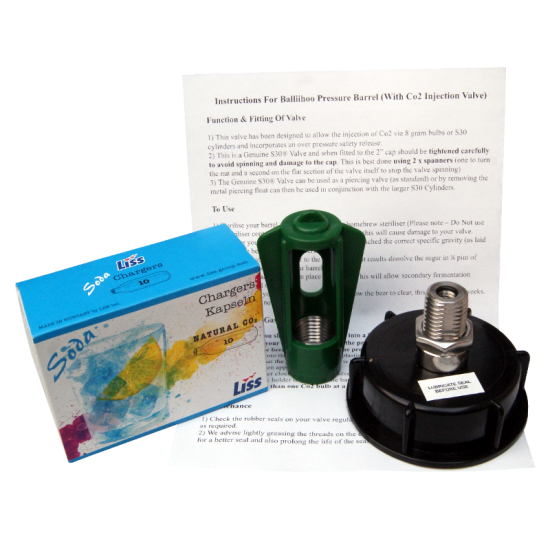 5 Gallon Pressure Barrel With Full Co2 Pressure Top Up System
5 Gallon / 25Litre Pressure Barrel with handle, dispensing tap & S30 Valve Cap (Piercing Type).
Comes with LCD Temperature Indicator.
This Barrel comes with the full 8 gram Co2 Pressure Top Up System which includes an S30 Valve Cap with piercing pin, 8 gram bulb holder & a box of 10 CO2 bulbs.
The CO2 Top Up system is used for re-pressurising & dispensing of beer after priming pressure has diminished.
The Stainless Steel S30 Valve has a floating piercing pin for use with small 8 gram CO2 bulbs and bulb holder. The Floating Pin can be easily removed if required and the valve can then be used with the larger Hambleton Bard S30 Cylinders.
PLEASE NOTE - As this item contains pressurised containers it cannot be sent by Royal Mail & therefore must be shipped by LAND COURIER only, this may affect the availability of this product to certain areas. (It will be classed as 2kg for shipping purposes)