Glass Vinometer - Wine Alcohol Meter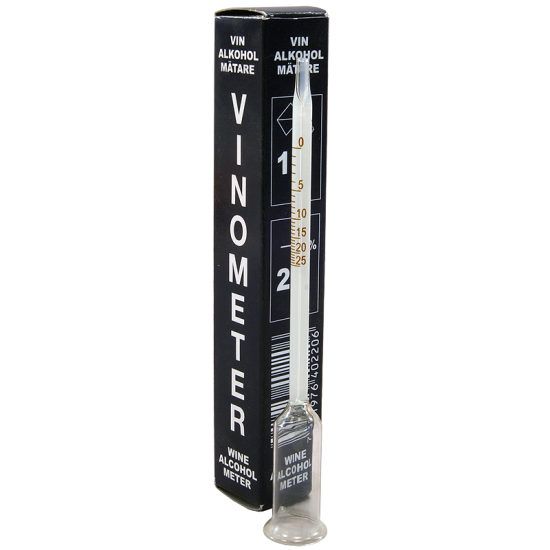 Out of Stock
Glass Vinometer - Wine Alcohol Meter
13cm Glass Alcohol Meter

Checks the approximate alcohol content of your wine.

Full instructions for usage are supplied.

Please note this is not suitable for checking the alcohol content of beer or spirits and liqueurs. It works best with wines of 8-13% ABV and wines must be degassed so that they are completely free of CO2.

If you have a very strong wine, dilute it with equal amount of water, then take a reading. If reading ends up inside the interval 8-13% you know you can trust it and in reality it is twice as high.

An alternative method of use is to dilute your wine and take readings until you get approximately 10%. Then determine the strength from your dilution factor.