Harris Coarse Grade Prime Pads To Fit Mk 3 Vinbrite Filter - Pack of 5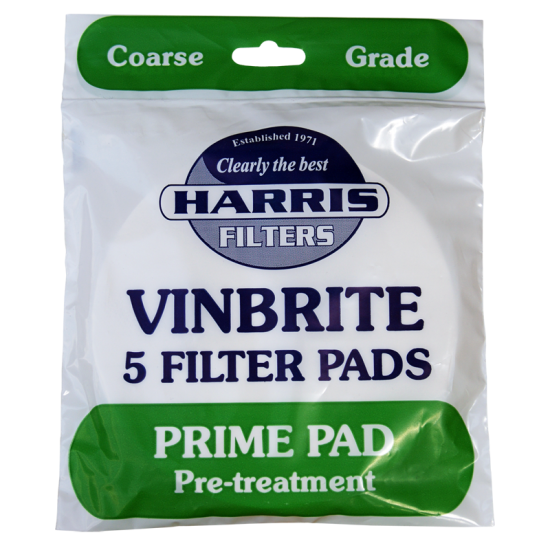 Harris Coarse Grade Prime Pads To Fit Mk 3 Vinbrite Filter - Pack of 5
Coarse grade pre-treatment pads for the Vinbrite MK3 Filter.

Pack Of 5.

These should be used before a Crystalbrite or Filtabrite pad to improve the performance of the pad by removing larger particles.
When used with a well prepared wine, these pads used alongside the Crystalbrite pads will help to make it brilliantly clear.