First Gold Whole Leaf Hops - Vacuum Packed - 100g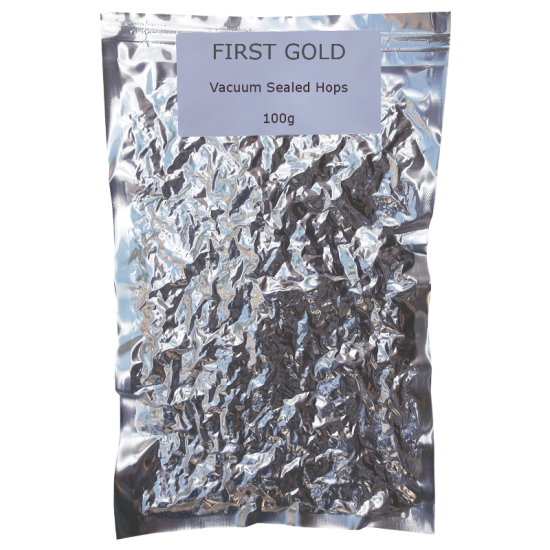 First Gold Whole Leaf Hops - Vacuum Packed - 100g
Medium alpha, this hop can be used all the way through, from the beginning of the boil to dry hopping.

Flowery, orange, and spicy aromas.

Suitable for many varieties of beer.

Can be used for all grain brewing or added to beer kits to enhance flavour and aroma.

Vacuum packed to ensure long life & freshness.

Goldings and WGV are good alternatives for this hop.