Muntons Barley Wine - 1.5kg - 24 Pint - Single Tin Strong Ale Kit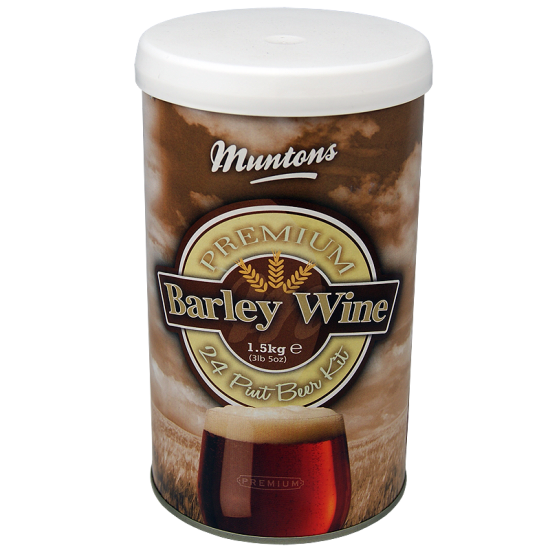 Muntons Barley Wine - 1.5kg - 24 Pint - Single Tin Strong Ale Kit
Availability:

25 In Stock
1.5Kg Kit. Makes 24 pints of quality Barley Wine. Full instructions included.

Requires 1Kg of brewing sugar or beer kit enhancer.

An extra strong beer for the special occasion. Drink unchilled to fully appreciate its rich body & flavour.

Dark amber, full bodied sweet and malty and hoppy bitter all at once.

Ready in around 3 weeks but please don't insult this delightful drink by rushing it. Barley wines improve greatly with age!

You will require basic brewing equipment to make the kit and also a pressure barrel or beer bottles for the final storage and conditioning.