On The House - Merlot - 30 Bottle Wine Kit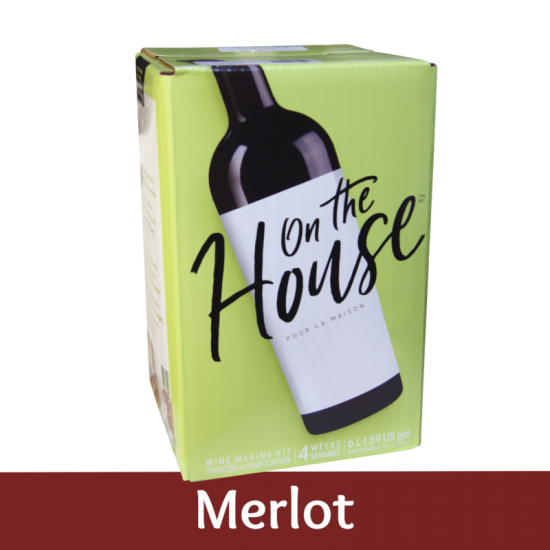 On The House - Merlot - 30 Bottle Wine Kit
All ingredients and full instructions included. No additional sugar required.

Makes 30 bottles of quality Merlot at approx 11.5% ABV. You will need basic brewing equipment and a wine container or bottles for the finished wine.

Ready in 4 weeks but improves with ageing

The popular Merlot grape produces an exceptional soft, low tannin wine. A smooth wine, rich in flavours of blackberry and blackcurrant. Includes premium oak

From Summer 2020 On The House wine kits are replacing the now discontinued California Connoisseur kits. These kits contain 6 Litres of concentrated grape juice and all the other additives required to make 30 bottles of your chosen wine.