Original Prestige Spirit Flavouring Essence - Blueberry Vodka - 20ml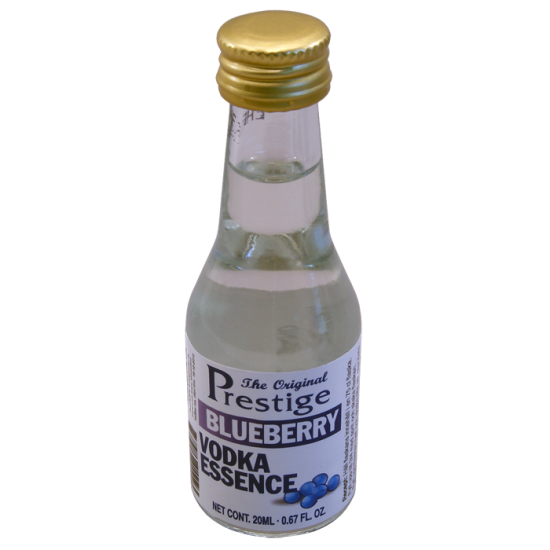 Original Prestige Spirit Flavouring Essence - Blueberry Vodka - 20ml
Each 20ml bottle of essence will flavour a full 750ml bottle of vodka/base spirit.
Can be added to commercial vodka or your own home made spirits.
Can also be added to other foods such as Milk Shakes, Ice Cream, Cake, Icing and Filler Cream.
To use, pour the contents into a 750ml bottle, half fill with vodka or base spirit and shake well to blend, then top up the bottle with spirit or vodka.