6 Bottle Premium Wine Making Starter Kit With Glass Demijohn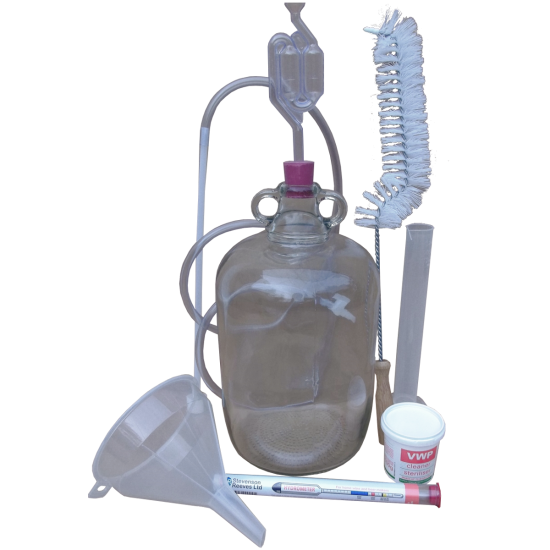 6 Bottle Premium Wine Making Starter Kit With Glass Demijohn
All you need to start brewing 6 bottles of wine, either from kits or from fruit juice, with a quality glass demijohn.
Contents:
5 litre (1 gallon) glass demijohn, rubber bung & airlock
Syphon system: 14" syphon tube + 1.25m hose + tap
Hydrometer & trial jar
14cm Funnel
Demi-john cranked brush
100g cleaner/steriliser
(Note: A second demi-john or container is useful for racking after fermentation)
Once your wine has finished fermenting you will require either a wine dispenser or bottles, corks & corker. (Not Included.) Alternatively keep back & re-use your old screw cap wine bottles.