Still Spirits - Top Shelf - Spirit Essence - Jamaican Gold Rum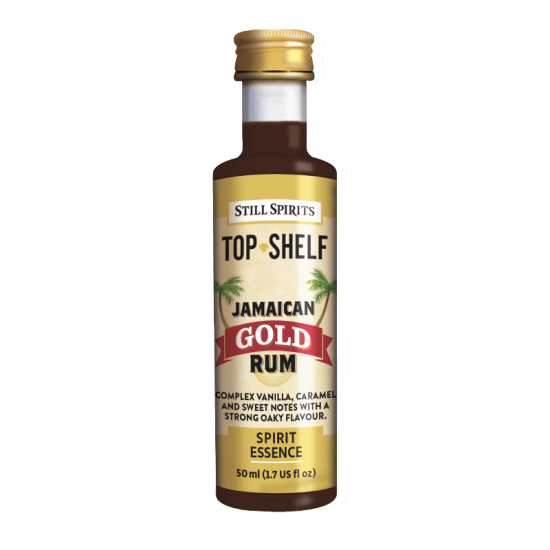 Still Spirits - Top Shelf - Spirit Essence - Jamaican Gold Rum
Complex vanilla, caramel and sweet notes with a strong oaky flavour. Similar to Appleton's Jamaican Rum.
Each 50ml bottle flavours 2.25 Litres of spirit to make three 750ml bottles. No additional base pack or sugar is needed.
Can be added to commercial vodka or your own home made spirits and liqueurs.
Also great for flavouring other food and drinks such as milk shake or ice cream.