VinClasse Cleaner Steriliser - 400g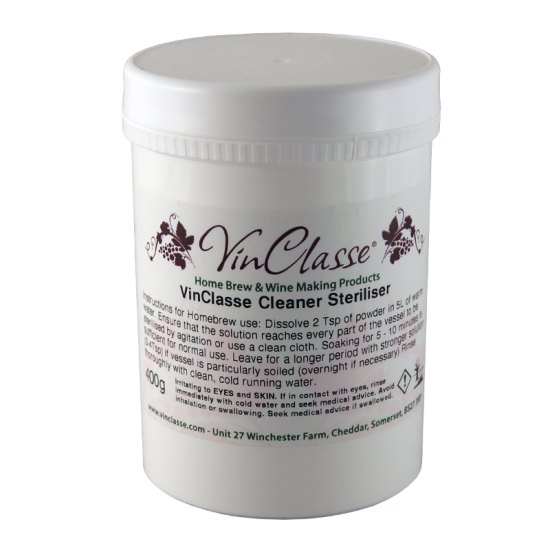 VinClasse Cleaner Steriliser - 400g
Availability:

17 In Stock
Vinclasse Steriliser is a concentrated chlorine based cleaner, in an easy to use powder form.
Dilute to a ratio of 3 teaspoons in 5 litres of warm water to make a standard sterilising solution.
Cleans & sterilises all your home brew equipment, fermenters and bottles in one operation. A quick wash will sterilise equipment, a longer soak will remove most old wine and beer residue.
Full instructions on the label. You will need to thoroughly rinse off all of the solution with clean water before using your equipment.