Vinclasse Fruit Wine - Cherry - 6 Bottle - Seven Day Kit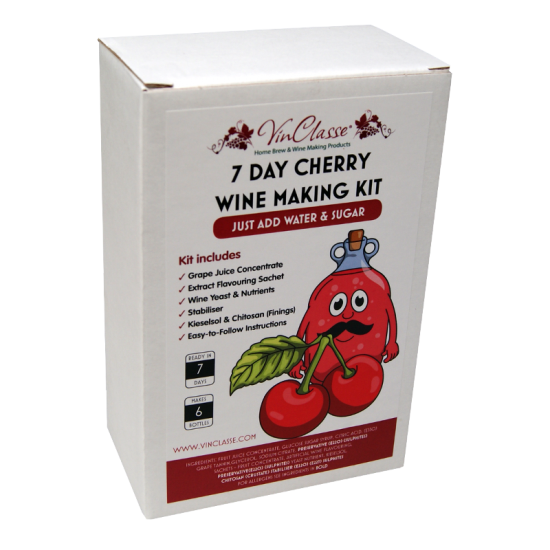 Vinclasse Fruit Wine - Cherry - 6 Bottle - Seven Day Kit
Availability:

12 In Stock
Ferments in 7 days & comes with full instructions.

You will require 600g-770g of sugar or brewing sugar and basic brewing equipment for 6 bottles of wine. You will also need a wine container or bottles for the finished wine.

This Cherry Kit also requires an additional 270g of sugar to sweeten

Start the fermentation on day 1, it's finished by day 5, cleared and ready to drink by day 7.

Approximate ABV 10.5-12.5% ABV, depending on quantity of sugar used

Kit Includes - Fruit Juice Concentrate, Yeast, Nutrients, Stabilisers and Finings.