VinClasse Wine Making Pectolase - Pectic Enzyme 250g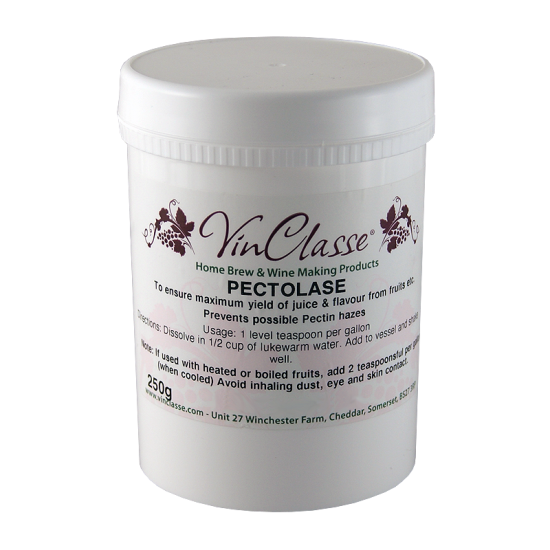 VinClasse Wine Making Pectolase - Pectic Enzyme 250g
Pectolase powder, some times referred to as pectic destroying enzyme is recommended for use in many hedgerow fruit wine recipes.

When added to the pulp or must it will help break down the fruit and ensure good juice and flavour extraction.

Pectolase will break down the natural pectins that occur in many soft fruits, which if left untreated can cause pectin haze in the finished wine.

Recommended usage rate - 1 level teaspoon per gallon.