Dried Juniper Berries - 100g Bag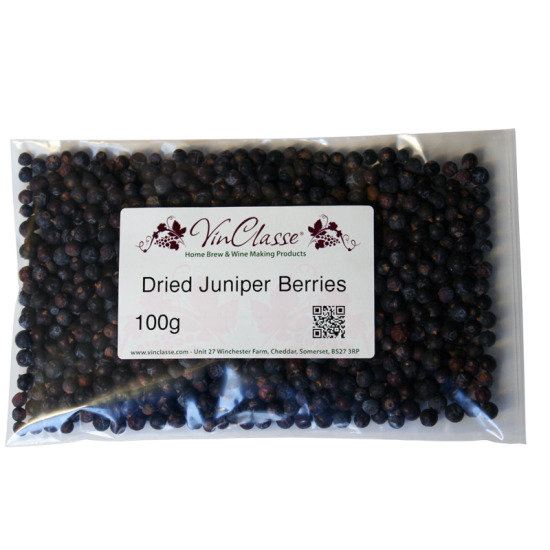 Dried Juniper Berries - 100g Bag
Availability:

11 In Stock
Juniper Berries give a distinct flavour and aroma used mainly when making gin.

Can also be used as an addition to flavour wines, beers and soft drinks.

These can be used for cooking as well as wine making.
Juniper wine recipe
Ingredients
100G DRIED JUNIPER BERRIES •
1.25KG WHITE SUGAR
5G TANNIN
5G CITRIC ACID
PECTIC ENZYME
YEAST NUTRIENT
RED WINE YEAST
WATER TO 1 GALLON
Method
Boil the sugar with 1 litre of water to make a syrup, then pour over the berries in a 10 litre bucket.
Allow to cool, add tannin, acid, nutrient, pectic enzyme and yeast.
Make up to 1 gallon with water, leave for 24 hours.
After 24 hours transfer to demijohn and seal with airlock and ferment on the pulp for 2 weeks.
Strain off and ferment in the usual way to SG of 1030 to make a sweet wine.
Improves greatly with maturing.