VinClasse Calcium Sulphate Gypsum - 100g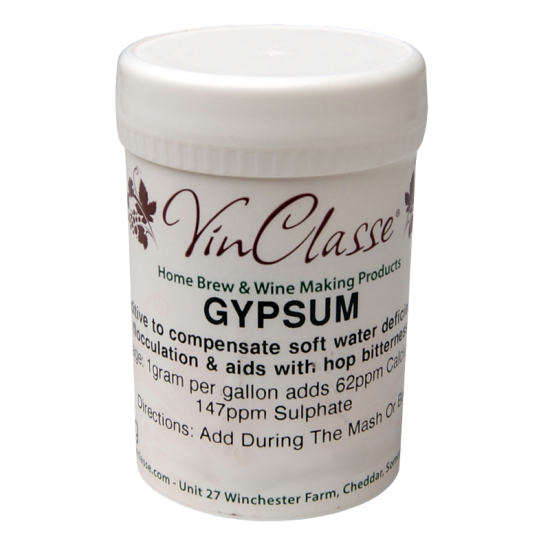 VinClasse Calcium Sulphate Gypsum - 100g
Availability:

66 In Stock
Gypsum has several excellent properties including compensating for water deficencies and helping to avoid infection.

Adds hardness to water which will allow you to make beers similar to those brewed in Burton, for example.

It also helps beer clarifying and allows the use of higher hop rates.

Also helps Sherry to ferment.