VinClasse French Oak Chips Heavy Toast - 30g Sachet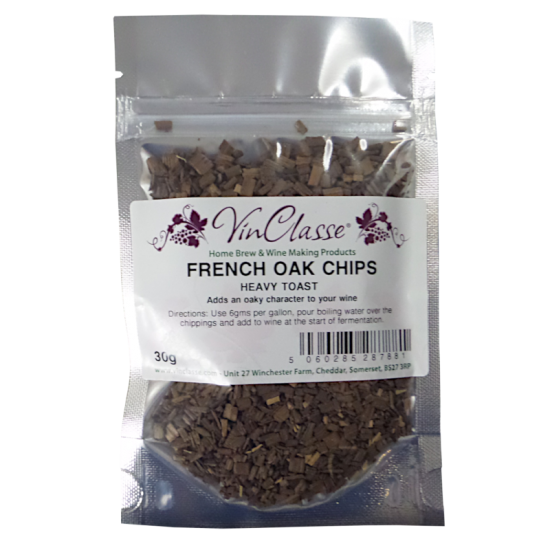 VinClasse French Oak Chips Heavy Toast - 30g Sachet
Availability:

77 In Stock
Adds a rich oaky character to red or white wine. Also ideal for spirits.
2mm size chips, heavy toast. sourced from the premier forest regions of central France and aged to transform any harsh flavours.
30g sachet. Use 6gms per gallon, pour boiling water over the chippings and add to the wine at start of fermentation.