Australian Blend - Merlot Blush Rose Wine Kit - 30 Bottle - Seven Day Kit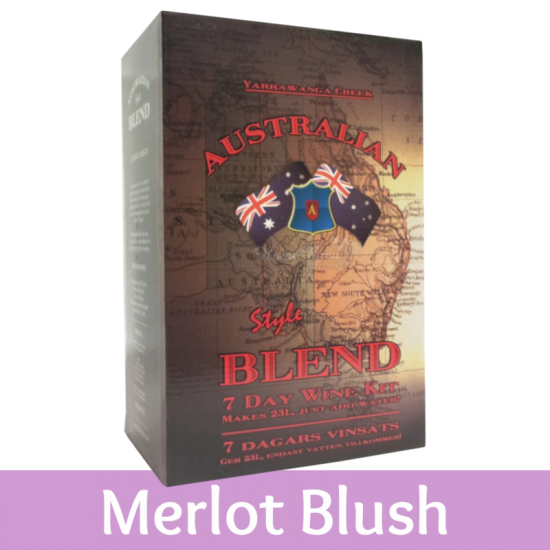 Australian Blend - Merlot Blush Rose Wine Kit - 30 Bottle - Seven Day Kit
We decided to make a very fruity rose, so this recipe mixes the Merlot grape for its slight hint of plum and other very ripe fruits, with a crisp and balanced white grape for it's clearer fruity flavours. The balance is perfect for a rose. Drink it well chilled!
The Australian Blend wine kit range uses high quality varietal grape concentrates to create a new world style wine with a minimum of effort in a week.
Ready to drink in 7 days but improves further with age.
All ingredients and full instructions included. No extra sugar required.
You will require basic brewing equipment for 30 bottles of wine. You will also need a wine container or bottles for the finished wine.