Beaverdale - Cabernet Sauvignon - 6 Bottle Red Wine Kit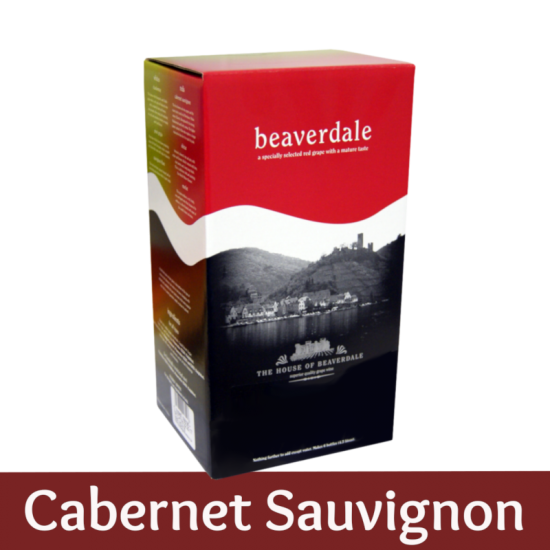 Beaverdale - Cabernet Sauvignon - 6 Bottle Red Wine Kit
All ingredients and full instructions included. No additional sugar required.

Makes 6 bottles of premium Cabernet Sauvignon. You will need basic brewing equipment and a wine container or bottles for the finished wine.

Ready in 4 weeks but improves with ageing

The best known red wine grape and the main variety used in all Bordeaux, Medoc Wines (Clarets). Recognised by its strong blackcurrant and herby aroma.