California Connoisseur - Cabernet Sauvignon - 6 Bottle Wine Kit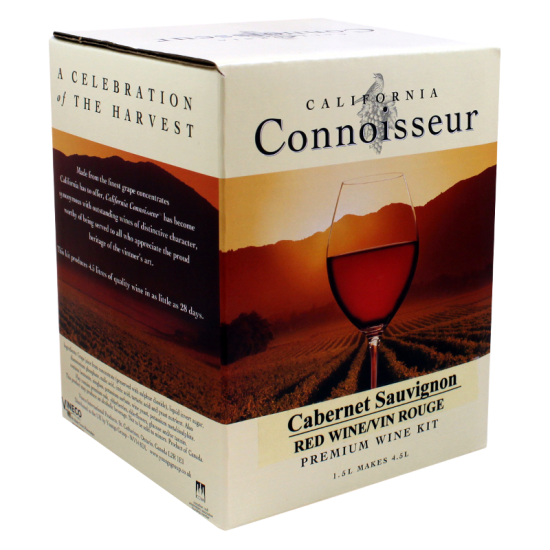 California Connoisseur - Cabernet Sauvignon - 6 Bottle Wine Kit
All ingredients and full instructions included. No additional sugar required.

Makes 6 bottles of quality Cabernet Sauvignon at approx 11.5% ABV. You will need basic brewing equipment and a wine container or bottles for the finished wine.

Ready in 4 weeks but improves with ageing

Deep ruby in colour with a blackcurrant and cedar nose. A full bodied wine having a tannic character when young. Capable of long ageing. Includes premium oak.

California Connoisseur™ is a celebration of sunshine. Made from the finest grape concentrates California has to offer, California Connoisseur™ has become synonymous with outstanding wines of distinctive character, worthy of being served to all who appreciate the proud heritage of the vintner's art.