Still Spirits - Turbo Yeast - Classic 8 - Fast Fermenting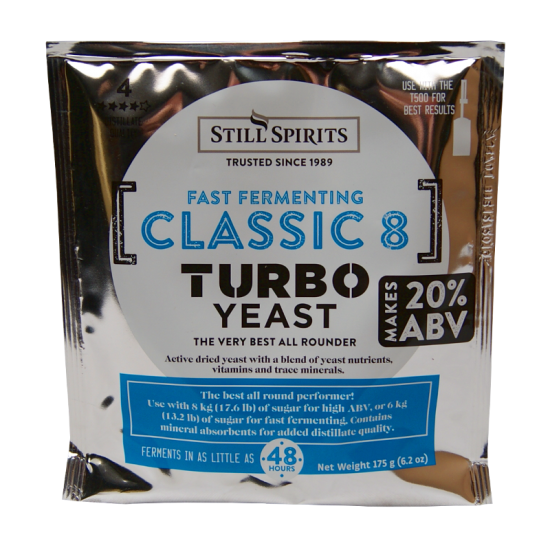 New
Still Spirits - Turbo Yeast - Classic 8 - Fast Fermenting
Availability:

20 In Stock
The biggest-selling Turbo yeast.

This is a fast fermenting yeast, producing at least 18% alcohol and potentially more. Contains yeast nutrients to assist with a fast fermentation.

Use with 6kg of sugar for 48 hour fermentation at 30C (72 hour at 18C) and approx 14.5% ABV. Or use 8kg of sugar for 20% ABV in 5-10 days

It has a good air temperature of 18C-30C but is not intended for use in hot climates.

For best results use with Turbo Carbon and Turbo Clear Finings.