30 Litre Fermentation Bucket & Little Bottler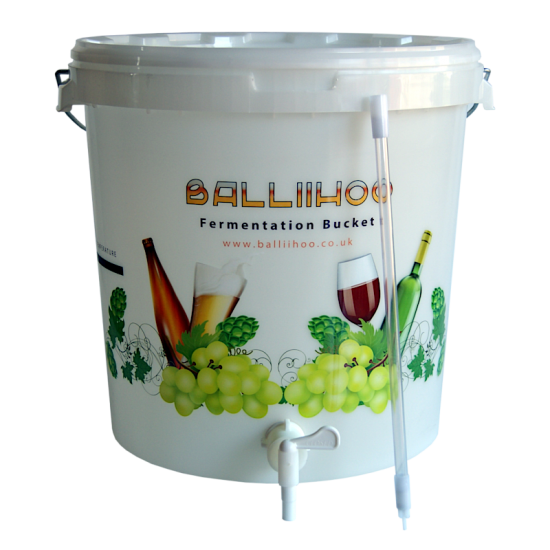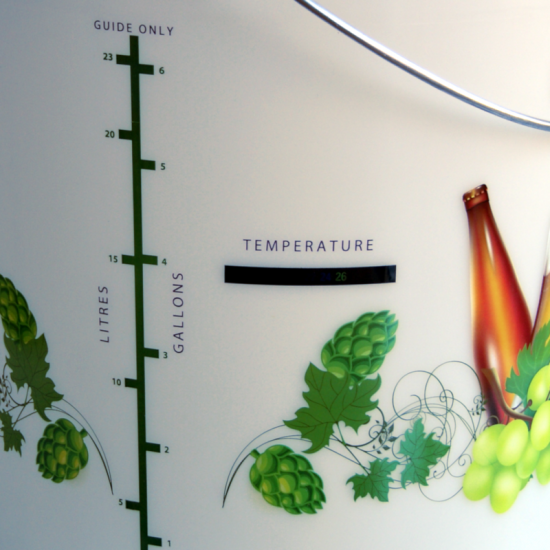 30 Litre Fermentation Bucket & Little Bottler
Availability:

20 In Stock
The best fermentation bucket available. Has an LCD temperature indicator with a range from 12°C to 32°C

For both beer & wine making - ideal size for 40 pint beer kits and 30 bottle wine kits
Graduated in UK pints & 750ml wine bottles as well as the standard gallons & litres
Fully printed opaque food grade plastic for easy viewing of liquid level. Sturdy metal carry handle with plastic grip.
Comes with a lid, with hole to accept an airlock & is supplied with both an airlock grommet & a blanking grommet. (Airlock not included)

Fitted with narrow spout tap and Little Bottler for easy bottling. Simply turn on the lever tap, insert the tube fully into your bottle, when the valve hits the bottom of the bottle the brew flows, when the bottle is removed the flow stops.

Dimensions, Excluding Tap and Bottler - Height 37cm - Diameter (Not Including Handles) 36cm.