Balliihoo Basic Homebrew Starter Equipment Kit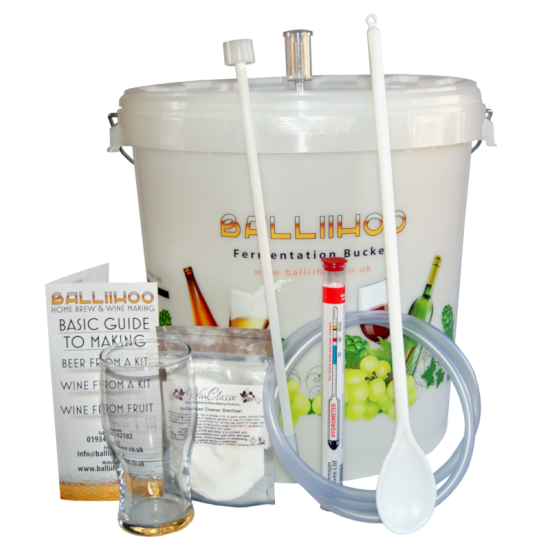 Balliihoo Basic Homebrew Starter Equipment Kit
Availability:

20 In Stock
All the basic equipment needed to start home brewing, with instructions. Suitable for all 40 pint beer/lager kits.
Fermentation Bucket with Temperature Indicator. Lid with hole to accept an airlock, comes supplied with both an airlock grommet & a blanking grommet.
Syphon tube with racking cane, hydrometer, 100g Steriliser, long handled plastic spoon, handy airlock, instruction sheet & Balliihoo pint glass.
To make your first brew you will require an ingredient kit. See our other items for a choice of over 100 different types of lager, cider, stout & beer.
Once brew has fermented (Approx 1 week) it will require transferring into a pressure barrel or bottles. (Not included.)