23 Litre / 5 Gallon Glass Carboy Fermenter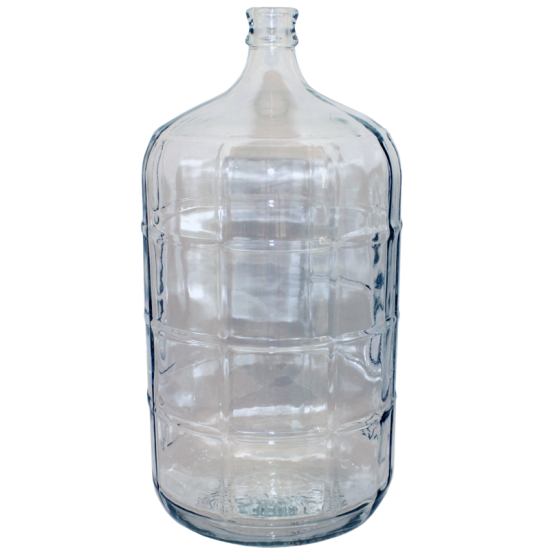 23 Litre / 5 Gallon Glass Carboy Fermenter
Traditional 23 Litre/5 Gallon Fermentation Vessel. (6 US Gallons.)
Hole diameter 31mm. Correct fitting handles, caps and venting caps which sit over the top of the neck (diameter 55mm) are available. (See our other listings).
Total Height 56cm, Diameter Approx 28cm
Made from strong clear glass for easier monitoring of your brew or wine. Can be used for fermenting wines, lagers or any special types of fermentation which may call for long fermentation periods. Can also be used for storing and maturing wines etc.