Woodfordes Nelsons Revenge - 36 Pint Beer Kit - Citrus Hopped Premium Ale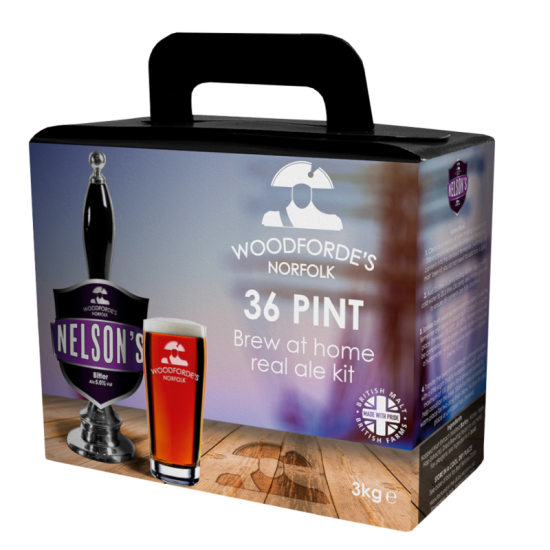 Out of Stock
Woodfordes Nelsons Revenge - 36 Pint Beer Kit - Citrus Hopped Premium Ale
Makes 36 pints of quality Real Ale at approx. 5% ABV

Ready to drink in around 3 weeks.
Nelson's is a delicious classic bitter made with three different varieties of hops, it has complex citrus and spice aromas. Malt notes from roasted barley pays homage to Admiral Nelson and his crew. This kit uses the same original recipe used to brew Nelson's Revenge at Woodforde's Brewery in Woodbastwick, Norfolk.

All ingredients included, you will just need to add sugar for priming the finished beer.

Double tin kit which contains 3kg of hopped malt extract and premium brewing yeast.

Basic instructions included on the side of the box and a more detailed instruction leaflet included inside

You will require basic brewing equipment to make the kit and also a pressure barrel or beer bottles for the final storage and conditioning.