Bulldog Brews Cobnar Wood Northern Brown Ale - 40 Pint Premium Beer Kit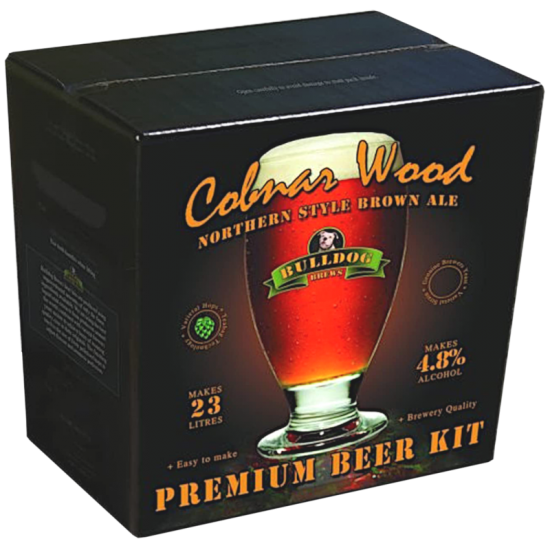 New
Bulldog Brews Cobnar Wood Northern Brown Ale - 40 Pint Premium Beer Kit
Premium Beer kit which makes 23L / 40 Pints of quality Northern Brown Ale at approx 4.8% ABV.

All ingredients included. You will just need sugar for priming the finished beer.

Ready to drink in around 3 weeks
Full instruction leaflet included.

The kit contains 3.8kg of hopped malt extract in an easy to use bag, and Fuggles hop pellets.

Smooth balance between Fuggles hops and the full bodied roasted malt flavours. Hints of chocolate malt with a nutty finish.

You will require basic brewing equipment to make the kit and and also a pressure barrel or beer bottles for the final storage and conditioning.