Bulldog Brews Rajas Reward India Pale Ale - 40 Pint Premium Beer Kit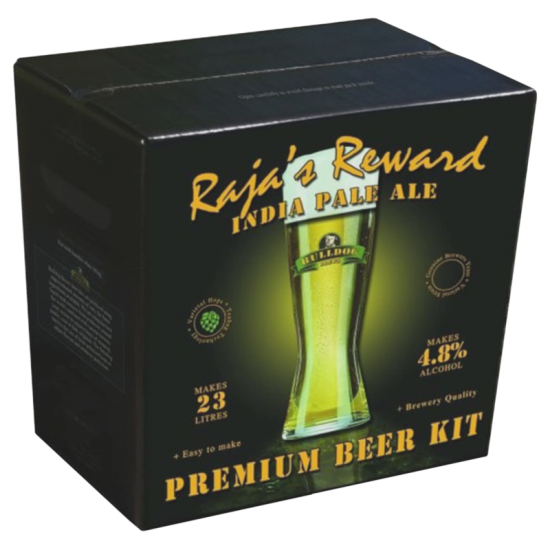 Bulldog Brews Rajas Reward India Pale Ale - 40 Pint Premium Beer Kit
Premium Beer kit which makes 23L / 40 Pints of quality India Pale Ale at approx 4.8% ABV.

All ingredients included. You will just need sugar for priming the finished beer.

Ready to drink in around 3 weeks
Full instruction leaflet included.

The kit contains 3.4kg of hopped malt extract in an easy to use bag, 2 additional hop sachets - Fuggles & Goldings, a sachet of ale yeast.

The Bulldog Brews Raja's Reward IPA beer kit will produce a hoppy and refreshing beer, golden straw coloured, notes of citrus and a hint of tropical fruit. Good body, very crisp and distinct hoppiness. Perfect with spicy food.

You will require basic brewing equipment to make the kit and and also a pressure barrel or beer bottles for the final storage and conditioning.