VinClasse No Rinse Cleaner & Sanitiser - Sodium Percarbonate - 1kg - For Winemaking And Brewing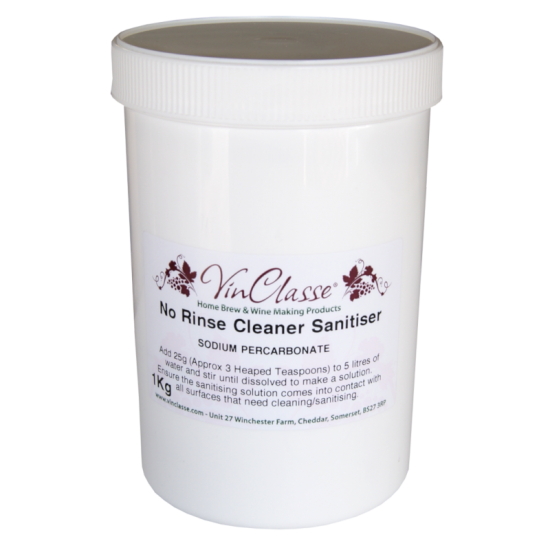 VinClasse No Rinse Cleaner & Sanitiser - Sodium Percarbonate - 1kg - For Winemaking And Brewing
Availability:

20 In Stock
Sodium Percarbonate Cleaner/Sanitiser.

Use 3 heaped teaspoons per gallon - full instructions on the tub.

Cleans & sanitises all your home brew equipment in one operation, without the need for rinsing.

Comes in a handy re-sealable food grade plastic tub.

Also suitable for cleaning kitchen surfaces, bathrooms and for stain removing from fabric and carpets.

Odourless, non-toxic, bleach and chlorine-free.