Woodfordes Wherry - 40 Pint - Award Winning Real Ale Kit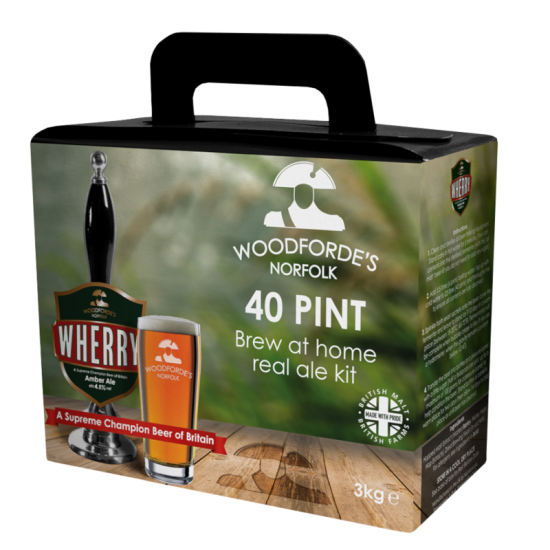 Woodfordes Wherry - 40 Pint - Award Winning Real Ale Kit
Availability:

62 In Stock
Makes 40 pints of quality Amber Ale at approx. 4.5% ABV

Ready to drink in around 3 weeks.
A Supreme Champion Beer Of Britain. Wherry is a zesty amber ale with floods of flavour, notes of marmalade and hints of sweet malt. This kit uses the same original recipe used to brew the award winning beer, Wherry at Woodforde's Brewery in Woodbastwick, Norfolk.

All ingredients included, you will just need to add sugar for priming the finished beer.

Double tin kit which contains 3kg of hopped malt extract and premium brewing yeast.

Basic instructions included on the side of the box and a more detailed instruction leaflet included inside

You will require basic brewing equipment to make the kit and also a pressure barrel or beer bottles for the final storage and conditioning.

If you have a smaller fermenter such as that included in the Coopers Craft Beer starter kit it is possible to use just one of the tins at a time to brew smaller quantities.