Youngs American Mocha Porter AMP - 40 Pint - 3kg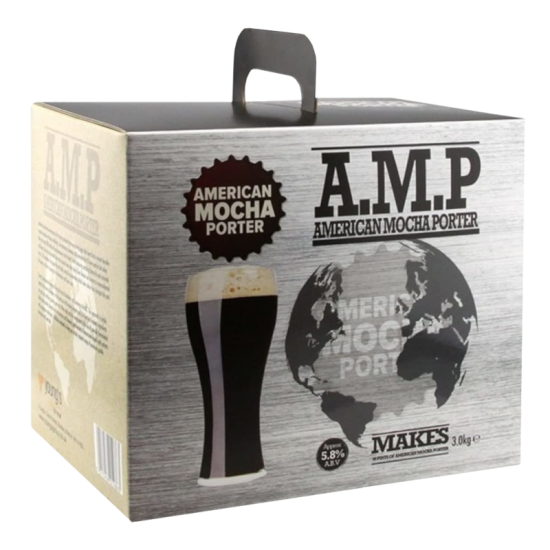 Out of Stock
Youngs American Mocha Porter AMP - 40 Pint - 3kg
Makes 40 pints of premium Mocha Porter at approx 5.8% ABV.

Ready to drink in around 4 weeks.
Pours a dark chocolate, with a big off-white fluffy head. An amazing intense aroma of coffee and chocolate explode from the glass. Amazing flavour. There's a great complexity. Coffee and chocolate comes through - but not overpowering, links nicely with the natural Porter character.

All ingredients & full instruction leaflet included. No additional sugar required.

You will require basic brewing equipment to make the kit and also a pressure barrel or beer bottles for the final storage and conditioning.