Festival Premium Ale Kit - Pride Of London Porter - 40 Pint - Rich, Smooth Dark Ale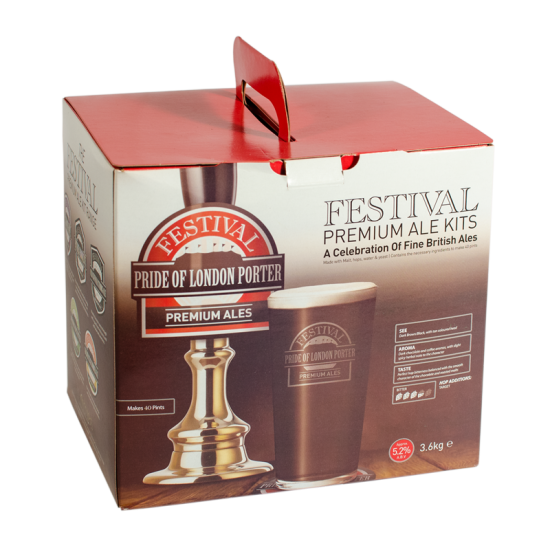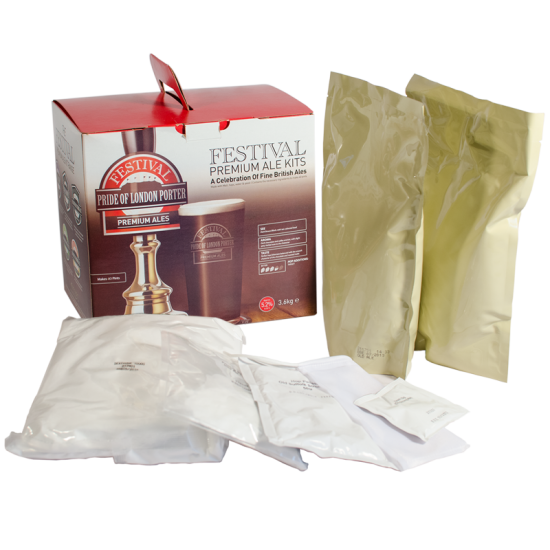 Festival Premium Ale Kit - Pride Of London Porter - 40 Pint - Rich, Smooth Dark Ale
Makes 40 pints at approx 5.2% ABV.

Dark brown/black ale with tan coloured head. Dark chocolate and coffee aromas, with slight spicy herbal notes. Perfect hop bitterness balanced with the smooth character of the chocolate & roasted malts.


All ingredients & full instructions included. No additional sugar required.

Contains 3kg Premium Liquid Malt Extract, 650g Sugar, Target Hop Pellets, Genuine Brewer's Yeast Strains & Priming Sugar.

You will require basic brewing equipment to make the kit and also a pressure barrel or beer bottles for the final storage and conditioning.